The weekend is a good time for grazing. This is a summary of some of the delightful Blog articles I have been reading during the week. I invite you to graze through these, and also through the archives of the creative writers who wrote them.
Food canning equipment, tool carts, compost bins, growing kits, cider and fruit presses, the Squeezo Strainer, food dehydrators, juicers, smokers, cold frames, greenhouses and so many more innovations contribute to making our lives organized and healthier and to turning our homes and properties into an oasis where the living is good.
All of these things exist because we are creative and because we have a unique ability to adapt to our environment. In truth, foodies, homesteaders and gardeners who write about their experiences are telling the ongoing story of our inventive spirit. On their pages, every tool and appliance is like a paint brush; ready to express a new vision.
You can access the entire Weekend Highlights series to date by clicking on that category in the sidebar at left.
*************************************************
"Wow. We have a farm. We have 16 families in our 2012 CSA Share and we're already on week 2! " begins the newest article from High Heels to Hay.
I have been returning to this blog every week, keeping an eye on it so we would be nearby when the next part of the author's amazing journey unfolded on the page, much to my delight and surely yours. I knew she would return eventually, bearing some fantastic announcement. The newest title is ripe with promise: California Street Urban Farm CSA Begins.
What a beautiful, inspired and inspiring journey! The author points out the great success of  her first two weeks as the proud owner of an urban farm. Check in and wish her a full summer ripe with success and surprises and new friends every day. [Read Full Article]
*************************************************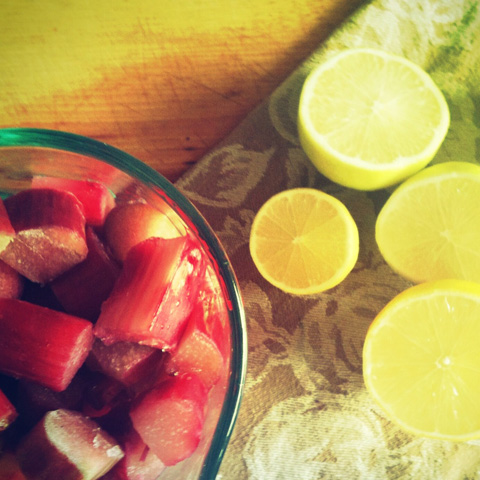 "I write. I take pictures. I love fruit. And I'm glad you're here," says Shae, author of Hitchhiking to Heaven – Note to self: Add this Blog to our reading list.
"I chose the name Hitchhiking to Heaven because I had planned to write about the quirky, unexpected stuff we encounter along the road to a thoughtful, satisfying life," further explains the author. She continues, "If I had to say one thing about why I think the traditional art of food preservation is relevant in the modern world, it's because it has the potential to reconnect us with beauty and the cycles of nature that sustain us."
Recipes, poetry, canning safety and titles like , Don't Let the Bureaucrats Get You Down — Make Rhubarb Lime Syrup, Making Jam with Frozen Fruit and February in The Garden set the stage for appetizing photographs, mouth-watering recipes and musings about making and sharing good food.
*************************************************
We honor dad in different ways on Fathers' Day; The Middlest Sister recalls A Dad Story. Is it true? She assures me it is, but does it really matter? What truly matters is the joy of telling and the joy of listening. When dads share memories of their youth, each story is a treasure.
Sometimes, perhaps too often, we forget these treasures. Other stories, those   we allow in the midst of our thoughts when we revisit a disagreement or feud, blind us. On Fathers' Day, it is time to recall the real stories, the ones that are uniquely dad and that connect us in unshakable ways. This is an artful reminder. [Read Full Article]
*************************************************
Thank you for stopping by to read this Weekend's Review. Please take a moment to leave a few words on the Blogs you enjoy, if you feel so inclined that is.