The weekend is a good time for grazing. This is a summary of some of the delightful Blog articles I have been reading during the week. I invite you to graze through these, and also through the archives of the creative writers who wrote them.
Food canning equipment, tool carts, compost bins, growing kits, cider and fruit presses, the Squeezo Strainer, food dehydrators, juicers, smokers, cold frames, greenhouses and so many more innovations contribute to making our lives organized and healthier and to turning our homes and properties into an oasis where the living is good.
All of these things exist because we are creative and because we have a unique ability to adapt to our environment. In truth, foodies, homesteaders and gardeners who write about their experiences are telling the ongoing story of our inventive spirit. On their pages, every tool and appliance is like a paint brush; ready to express a new vision.
You can access the entire Weekend Highlights series to date by clicking on that category in the sidebar at left.
*************************************************
Weeknight Food: Sloppy Zoes; a Vegwich
"Remember Manwich?  …It gives me nightmares.  I hate the stuff.  Hate is such a strong word.  Detest.  That sounds even more not nice, playfully begins the author of In Fine Balance in a recent article. "I remember those saucy messy buns from childhood and I get the shivers.  Sorry mom… I felt the need to give the whole Sloppy Joe thing a vegetarian spin… Husband:  I don't think these qualify as Sloppy 'Joes.'  Joe is some meat-eating guy who doesn't mind the sauce dripping down his arm…"
It is no wonder that someone who loves cooking might some day not be able to resist the temptation to create a variation on the theme… he-hem… make that an improvement on the theme; an improvement fit for a king. It is served on a purple plate! [Read Full Article]
*************************************************
I assure you I did not select the following article to appear in today's review because of the kind mention of Granny's Parlour in the first paragraph, though after reading this I absolutely must acknowledge The Gardening Canuck for her kindness.
Upon reading her words, I immediately thought about the unique environment blogging offers for writers. I have talked about this before and I hope that hearing these words again nudges aspiring writers to dive head first into their craft. I know you are here, reading, and the words of Dorothy Dobbie, aka The Gardening Canuck, will resonate with you strongly. This is why I included her in this week's review. The message bears repeating and hearing, even if you are not a writer. Whatever your creative impulse, connecting with like-minded individuals can transform a mere thought into a fully realized, life-size opus. Go for it.
"Discovering fellow bloggers brings back the sense of excitement I felt as a kid  when I would meet someone  whose interests and intellect were in sync…" [Read Full Article]
*************************************************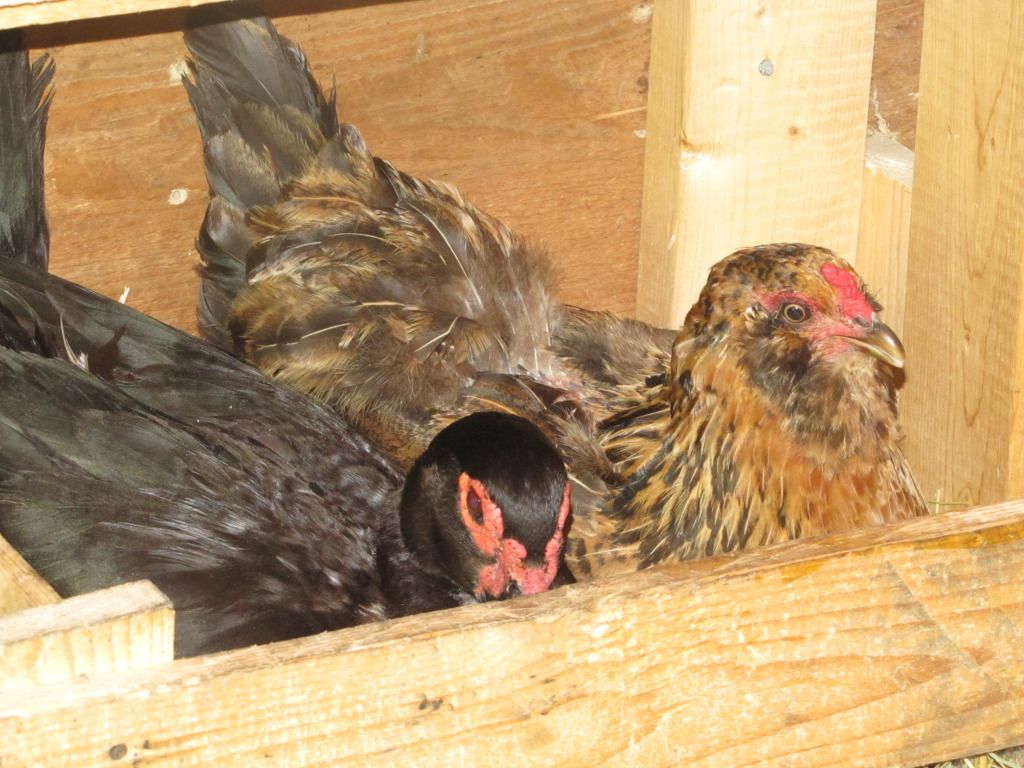 I would love to know what goes on in the minds of animals who are drawn to other kinds beside their own and in the minds of those who welcome them into the fold. When we look in their eyes, we can almost see the serene kindness of acceptance.
They understand. Somehow. Without words and without science. They do not need analyses or explanations; they do not need, as we do, to verbalize everything in order to make sense of it. Animals choose kindness and compassion out of pure, natural knowing. This is my theory anyway and I have heard many who live with animals share similar observations. Perhaps kindness, more than speech, is proof of intelligence.
I invite you to ponder this as you read a very pleasant article written back in September by a 13-year-old, at The Flying T Ranch, regarding one of the feathered friends in her care, as well as the recent follow-up story.
Begin here… Guest Blogger: "Chuck" the Chicken-Duck
And continue here: Chuck the Chicken Duck, Part II
*************************************************

As most of you have surely gathered by now, this Granny has an inclination toward the frugal lifestyle. I am not compulsive about it, but do appreciate the little household choices that save pennies and dollars, and the environment.
A year or two ago, I was of a mind to eliminate the commercial facial scrub from my daily ablutions. A brief Internet search provided interesting results. A recipe using honey felt like it might be too sticky, so I passed in favor of one using cornmeal and mayonnaise. It sounded like a sweet enough proposition, with plenty of mayo left over for eating. Now that is frugal.
It worked well enough, but there was something about it that turned my stomach. Alright. I will be blunt. It made me gag. My face felt smooth and the rest of me felt weak. That is not a good way to begin the day. The moral of this story: Seek ye not flimsy sources.
Of course I did not work here at the Parlour then, and thus did not have access to the wisdom of fellow bloggers who are professional chefs and experienced, passionate foodies. Food making is a science and making skin care products with food is equally a science. It is with great confidence that I invite you to try Savory Simple's Rosemary Sugar Scrub; an amber-colored delight. [Go to it]
*************************************************
Thank you for stopping by to read this Weekend's Review. Please take a moment to leave a few words on the Blogs you enjoy, if you feel so inclined that is.